Polyslot to measure any signal
Polyslot is a product by Enspection composed of a group of modular data acquisition modules that can be customized according to your needs. The device consists of 8 slots within which it is possible to insert 8 different modules or shields, guaranteeing a precise measurement and acquisition of heterogeneous data and signals.
The Polyslot device is perfectly compatible and can be combined with the E-Gatelog product and, therefore, the Enspection platform. The combination of the two devices allows the visualization of the collected data in real time, a detailed analysis of consumption and costs and all the advantages provided by the platform to plan an energy efficiency project.

Advantages
- Simple installation
- Modular system
- Multi-data acquisition
- Reliable measuring system
- Cloud storage system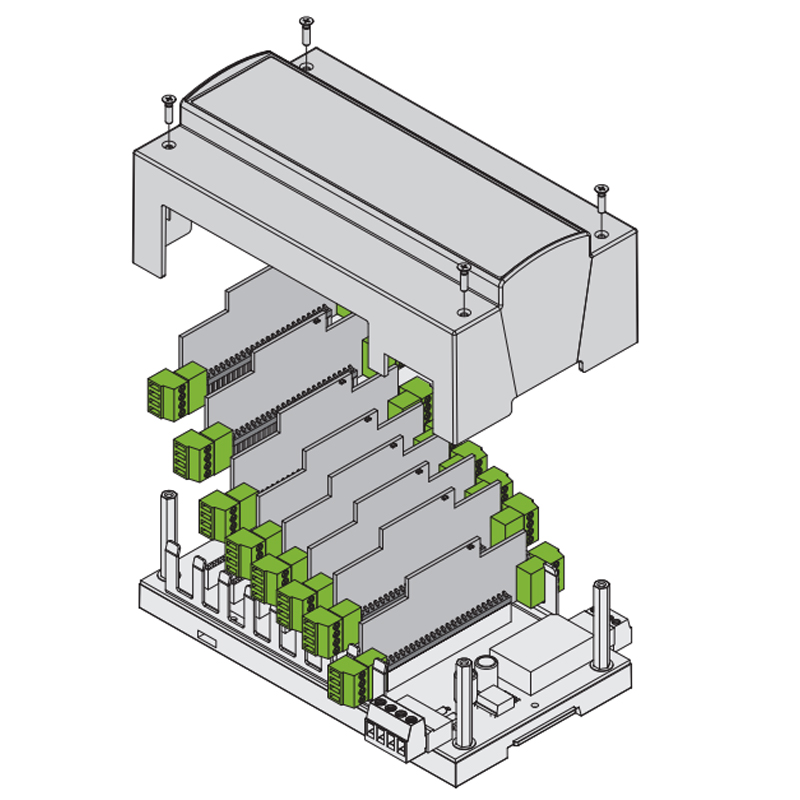 Sei tipologie di shield
Puoi inserire fino a 6 tipologie di shield, scegliendo tra diverse tipologie:







Main features
Power Base
Gateway Modbus
Easy Install
8 different modules or shield
Small Size
Technical Data Sheet
Legal headquarter
Via V. Veneto, 41
80054 - Gragnano (NA) - Italy
Operative headquarter
Via F. Budi, 71 - 84018 - Scafati (SA) - Italy

Via Senese Romana, 28 -50053 - Empoli (FI) .- Italy